Pharmacy is a noble and rewarding profession that plays a crucial role in the Irish healthcare system. Recent research from Ipsos MRBI shows that pharmacists are the most trusted professionals in the country.
Working as a pharmacist in Ireland offers a multitude of advantages, making it an enticing choice for professionals seeking a fulfilling career and quality of life. The country's expansive professional opportunities, career growth prospects, high standard of living, great cultural experiences, and supportive work environment combine to create an appealing environment for pharmacists.
By choosing to work in Ireland, pharmacists can make a meaningful contribution to healthcare, enjoy personal and professional growth, and experience the unique charm of the Emerald Isle.
Pharmacists are the first port of call within our healthcare system, they are at the heart of every community. They are valued healthcare providers who build customer relationships and help communities thrive.
As the most accessible part of the healthcare system, community pharmacists provide vital support and encourage healthy lifestyles within their community.
Ireland ranks as the 13th happiest country in the world, ahead of the UK, USA, France, and Germany. Famous for warm welcomes, beautiful scenery and a great atmosphere, Ireland is an energetic, thriving country with one of the youngest and fastest growing population in Europe. Having Ryanair & Aer Lingus as main airlines, you are only a low-cost flight away from the UK and Mainland Europe.
Why Pharmacists move to the Republic of Ireland:
Great work/life balance
Safe and Family Friendly
Quick and easy registration process completed online with the PSI.
Straightforward process to obtain a social security number.
Can use an EU Bank Account, no need to open an Irish Bank Account.
EU/UK pharmacy experience recognised.
Flexible hours and 4 or 5-day weeks
Airports within a few hours' drive of all locations within Ireland
Why Pharmacists join Hickey's:
Inhouse induction and fully paid training provided.
Offers and contracts issued before moving.
Relocation packages
Excellent benefits (Fees, bonus, pension, maternity benefits)
Opportunity to progress with your career in our organisation.
Minimum of 29 days holidays (including 9 public holidays).
Permanent and temporary opportunities available
Full and part time roles
Wages paid Weekly.
PSI (Pharmacy Society of Ireland) fees paid.
Registration Process explained:
Registration with the Pharmaceutical Society of Ireland (PSI)
Applications are completed on very user-friendly platform: the PSI online registration portal. You can apply by creating an account, by inputting your details and the necessary documents. The portal contains instructions and information videos to assist you with your application. You will need to upload copies of these documents to the registration portal as part of your application. We recommend you gather these documents before starting your online application. For more information on the process and the documents required. Please use the link below: https://www.thepsi.ie/gns/Registration/Pharmacists/First_Time_Registration_/EU_Trained_Pharmacists.aspx
Tax and Social Insurance: Getting a PPS Number
As EU/EEA citizens, you don't need a work permit. However, you do need a Personal Public Service (PPS) number. You apply for the PPS number after you find up employment. You need to apply online through the social welfare website. You will need to submit a number of documents such as proof of identity, proof of address in Ireland, and proof of employment (which grants you access to a PPS number). The application process is completed online on the mywelfare user friendly platform.
Language Competence
Assessment of language competence is required as part of your application for qualification recognition. Applicants must prove that they have achieved a standard of competence in the English language by complying with one of the three criteria recognised by the PSI Council as being satisfactory to assure language competence. If you trained in a country where English or Irish was the official language, you don't need to prove your competency. The same is true if you spent three out of the past five years living and working as a registered pharmacist in a county where English or Irish was the recognized language. Otherwise, you must submit your IELTS or TOEFL scores with your application.
Benefits Explained:
1. PSI and IPU Fees We offer reimbursement of the PSI and training fees for all our pharmacists.
2. Relocation packages A generous relocation package is offered to help cover the expenses arising with moving to a new country such as: Flights, accommodation, transport.
3. Public holidays & Annual leave This is normally 20 days / year based on a fulltime role in addition to 9+ public holiday days. Minimum 20 days for full time employees working 5 days per week.
4. Rota Our roster offers flexibility and a number of weeks roster to allow to plan and enjoy your days off. You can get 3 days off together if going back home. 4-day week available.
5. Training All training is provided by us in a weekly structure allowing to monitor your progress. Access to all training material, modules and Standards of Procedures.
6. Accommodation Tips and advice on finding accommodation and a location that suits your needs and budget.
7. Locations in Ireland We offer roles in Ireland's larger cities such as Dublin, Cork & Limerick as well as small towns & villages. Many pharmacists choose to opt for Dublin and Cork as these areas have an airport that fly to and from Europe/UK. However, areas such as Clare, Kildare and Wexford which are a short drive from the airports and may offer better packages or could be a better fit for you. The rent and cost of living are also considerably much lower. However, due to limited transport options in small town/villages, a car would be recommended.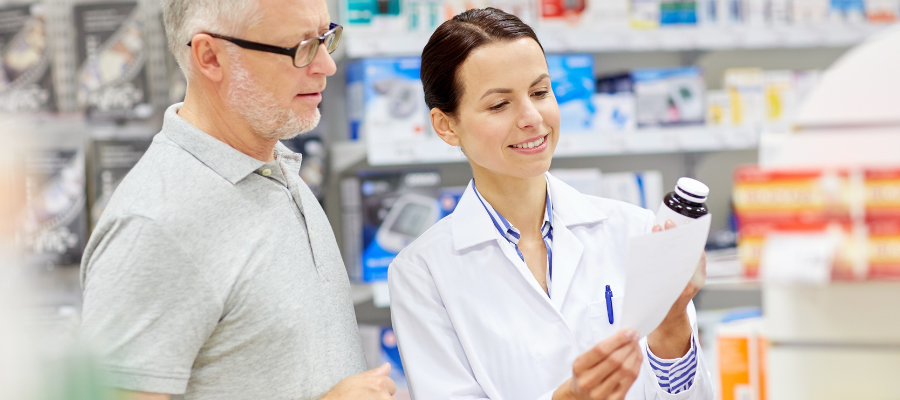 Are you a registered pharmacist in your home country and looking for a change? Working in Ireland may be possible.
Useful Links:
Register your interest here: